Welcome Message
Dear friends and colleagues,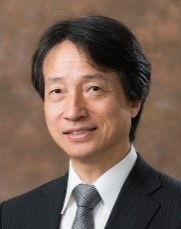 The 4th International Conference on Radiological Science and Technology (ICRST) is going to be held on October 18, 2019, in conjunction with the 47th Autumn Meeting of the Japanese Society of Radiological Technology (JSRT) at Osaka International Convention Center in Japan. This place is located at the just center of Osaka and has good transportation facilities.
The 4th ICRST organized by the JSRT has been held as a series of international conferences since 2011. The theme of the 4th ICRST is 'Let's lead smart medical care through our imagination and creativity'.
Two symposia are planned this time. The morning title is "CT Radiation Dose Management for Improving Patient Safety". Afternoon is "Quality control of mammography and digital breast tomosynthesis in breast diagnosis". Both symposia are themes that have become hot topics in recent years. Please listen by all means.
We hope that Osaka's delicious cuisine and laugh will give you energy for study.
We are looking forward to seeing you at 4th ICRST.

Yasunobu Fukunishi, RT
Conference President of the 4th ICRST